Updated April 17, 2021
SloPitch1.com is a directory of slo-pitch leagues, teams and tournaments in the greater Toronto /Golden Horseshoe area of Ontario, Canada
including: Toronto, Etobicoke, Mississauga, Brampton, Scarborough, Niagara Falls, etc. with maps to all of the softball diamonds in the GTA;
Toronto, Mississauga, Brampton; from Ajax to the Falls!
Slo-pitch, slowpitch or softball, no matter how you spell it, it's a great game!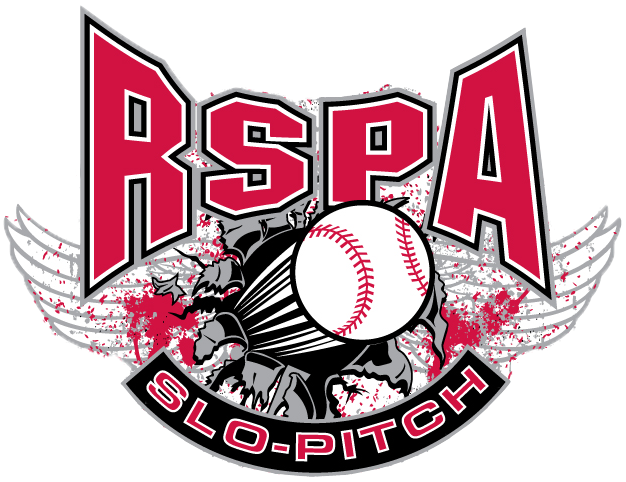 Slo-Pitch Covid Update
Updated April 17, 2021

April 17, 2021:
Ontario has extended the lockdown by two weeks, all slo-pitch activities will be cancelled until
May 19
.
All RSPA scheduled events: first meeting, final meeting, open practices, umpire clinic and season start will be delayed once again.
• First RSPA meeting is cancelled. The deadline for initial team deposit and team info forms is rescheduled to
Tuesday, May 18
.
(There will be no real or virtual meeting on zoom or anything like that, impossible with 100 teams.
It will be a one on one discussion with teams that need help.)
• Final RSPA meeting rescheduled to
Tuesday, May 25
.
The final RSPA meeting will have full Covid protocols in place to pick up info, balls, rulebook, scorebook, etc.
• RSPA open practices rescheduled to
Thursday, May 20, Sunday, May 23, Thursday, May 27 & Sunday, May 30
.
• RSPA umpire clinic rescheduled to
TWO
dates -
Saturday, May 22 & Wednesday, May 26
.
• RSPA first tournament rescheduled to
Saturday, May 29
.
• RSPA season start rescheduled to
Wednesday, May 26
.
RSPA will try to maintain minimum games required by increased double-headers, optional extra games on Fridays, optional long weekend Mondays and Fridays, extend the season to middle of October. Playoffs will only be top half of each division.
• See
RSPA Slo-Pitch Covid Guidelines

All slo-pitch information for league and tournament is dependent on the Covid situation and how it develops in the early spring and the government and city regulations that will be in place. We can only assume that some sort of slo-pitch play will allowed but probably under strict Covid guidelines similar to the guidelines in place for 2020 August to October. All information including schedules and timelines are a best-case scenario and may be adjusted as required. All we can do is hope and plan and then go to plan B (and maybe plan C, etc.).

RSPA Slo-Pitch League
is planning full league play with Coed and Mens Masters 50+ Rec divisions and a full tournament schedule.
Covid guidelines will be in place for:
RSPA League Meetings; RSPA Open Practices and RSPA Tournaments.
See
RSPA Slo-Pitch Covid Guidelines

RSPA Coed (7M-3F) Slo-Pitch League looking for new teams 2021!
Updated February 2, 2021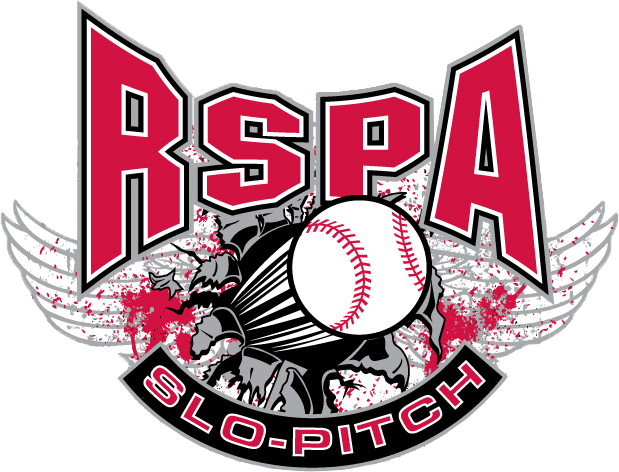 RSPA Recreational Slo-Pitch
is a recreational, coed (7M-3F) slo-pitch league for adults in the Mississauga, west Toronto-Etobicoke area. RSPA is the largest coed league in the GTA with 180 teams in 26 divisions for 2019 and still managed to field 60 teams in Covid shortened 2020. RSPA offers the most coed divisions of any league, with divisions in SPN Coed C/D level, with several different levels of Coed "E", Coed "F" and a "Corporate/ Fun" division for corporate teams and
ALL
the teams make the playoffs!
RSPA is SPN affiliated, fully insured and uses SPN carded umpires. A great league, with lots of other activites (in a Covid free season) — Volleyball Night; All-Star Night with home run, base running, throwing and other contests and FREE barbecue, and the
BEST
banquet in town! Hopefully we can be back and running full tilt for 2021! --
www.slopitch1.com/rspa/
Looking for new teams and new players for the 2021 season!
accent@slopitch1.com
See
RSPA Slo-Pitch Covid Guidelines
RSPA Slo-Pitch League now offers a Mens Masters 50+ E division!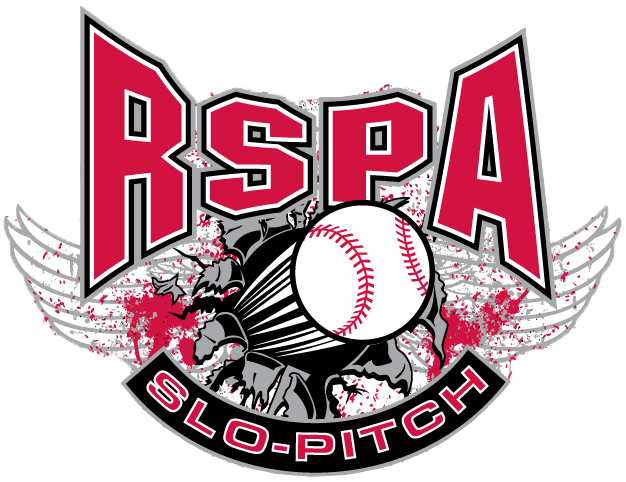 RSPA Recreational Slo-Pitch now offers a Mens Masters 50+ E division, probably WEDNESDAY nights (but open to discussion) Mississauga-Etobicoke parks, double-headers. SPN affiliated, SPN carded umpire (one umpire system). SPN insured. Called balls and strikes using a mat.
Also will have a pool of 50+ players looking to play. Looking for 50+ players.
Also offering tournaments for the Mens Masters 50+ division:
May 29 (Saturday only), June 12-13, July 10-11, July 24-25, Aug 21-22, Sept 11-12 & Oct 2-3, 2021