Updated March 6, 2017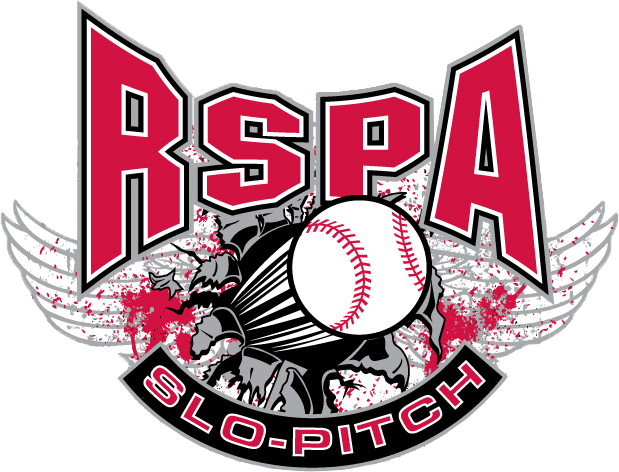 RSPA Recreational Slo-Pitch
is a non-profit, recreational, coed (7M-3F) slo-pitch league for adults in the Mississauga, west Toronto-Etobicoke area. RSPA is the largest coed league in the GTA with 190 teams in 26 divisions for 2016 and ALL the teams make the playoffs! RSPA offers the most coed divisions of any league, with divisions in SPN Coed C/D level, with several different levels of Coed "E", Coed "F" and a "Corporate/ Fun" division for corporate teams. We are SPN affiliated, fully insured and use SPN carded umpires. A great league, with lots of other activites — Volleyball Night; All-Star Night with home run, base running and other contests and FREE barbecue, and the BEST banquet in town!
Looking for new teams and new players for 2017! - - www.slopitch1.com/rspa/
Looking forward to a great 2017 season!
RSPA 2017 Team Info

All of the information for returning teams, new teams and new players is on the web site.

New players, individuals, couples and groups can register by email
accent@slopitch1.com
.
We will try to match you up with a team of appropriate level based on your skill and ability.

Open practices for new players looking for a coed team Sunday mornings and Thursday nights, start Sunday, April 9 -
RSPA Open Practice Info

The first RSPA league meeting is Tuesday, April 4 (team reps only) -
RSPA Meeting Info
.

For team reps looking to meet up with me -
RW availability
RSPA 2017 Changes:
No significant rule changes. More changes may follow.