Updated November 12, 2018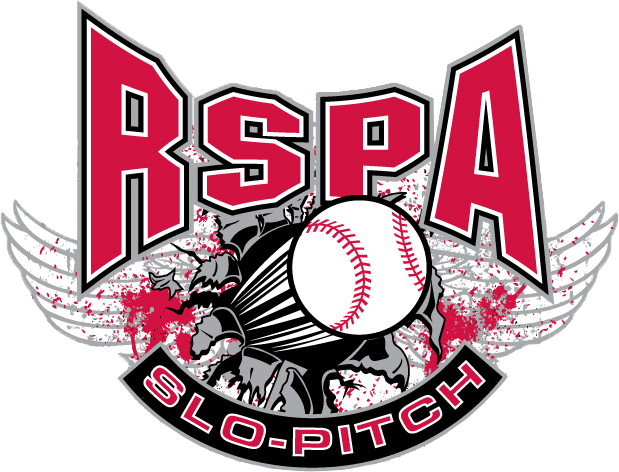 RSPA Recreational Slo-Pitch
is a recreational, coed (7M-3F) slo-pitch league for adults in the
Mississauga, west Toronto-Etobicoke area. RSPA is the largest coed league in the GTA with 190 teams in 26 divisions for 2018 and ALL the teams make the playoffs! RSPA offers the most coed divisions of any league, with divisions in SPN Coed C/D level, with several different levels of Coed "E", Coed "F" and a "Corporate/ Fun" division for corporate teams. We are SPN affiliated, fully insured and use SPN carded umpires. A great league, with lots of other activites — Volleyball Night; All-Star Night with home run, base running, throwing and other contests and FREE barbecue, and the BEST banquet in town! -- www.slopitch1.com/rspa/
Looking forward to a great 2019 season!
Orangeville 28th Annual Sno-Pitch Tourney
Two-Day - Sat-Sunday, January 19-20, 2019
COED 6M-4F, 4 scheduled games
SPN rules apply, SPN awards, SPN Provincial qualifier for 2019
Headquarters is Stomping Grounds, 35 Broadway, Orangeville, ON L9W 1J7 -
map
RSPA Coed Slo-Pitch League did a Food Bank Drive
RSPA Coed Slo-Pitch League added a Food Bank donation drive to all four of our RSPA banquets. We collected food items such as cans and non-perishable food, including: baby food and formula, peanut butter, canned fish and meat, canned fruits and vegetables, rice, grains, lentils, beans, dried pasta, pasta sauce and canned tomatoes (whole or crushed), cans of soup and stew, etc. We also collected $115 in cash and the league added to it for a total of $200. I delivered the 22 boxes of food to the local food drive at the Salvation Army. While I was there I saw first-hand the people coming in looking for help to make it through to the next week. So we did make a difference!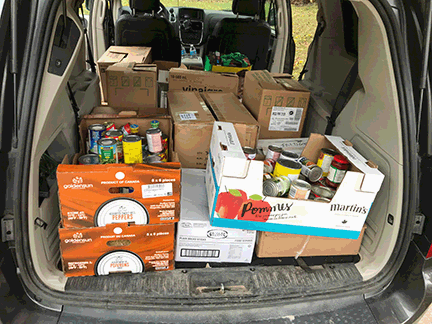 Updated November 5, 2018
RSPA Banquet Saturday, October 20
Eduardo Romero from Hardballs won the large screen TV, Sergio Pagrotta won the Kuerig. ??? won the microwave and crockpot.
RSPA Banquet Saturday, October 27 - Halloween Banquet
Another amazing party! Brandon Pitts from Streetsville Swingers won the large screen TV, Christine Maciocin from Looseballs-Thu won the microwave, Neil Sproat from Unathletics won the Kuerig.
RSPA Banquet Saturday, November 3
Just a little crowded, a great party! After some of us played 4 or 5 games in the one-day Saturday tournament. Leslie from Rage-X won the TV. Somebody won the microwave?, the Kuerig?, the crockpot, the Miken DC-41 bat? The food drive continued and we collected so much food, ?? boxes and $115 dollars in cash, which I will deliver to the food bank this week.
RSPA 2018 Team Info

New teams may apply, returning teams please re-submit your team info:
RSPA Team Info/Application Form
email
accent@slopitch1.com
.

All of the information for returning teams, new teams and new players is on the web site.

New players, individuals, couples and groups can register by email
accent@slopitch1.com
.
We will try to match you up with a team of appropriate level based on your skill and ability.

RSPA practices for new players is no longer "open" and is by invitation only -
Info
.

The first RSPA league meeting is Tuesday, April 10 (team reps only) -
RSPA Meeting Info
.

The final RSPA league meeting is Tuesday, May 1 (team reps only) -
RSPA Meeting Info
.
RSPA INFO - PLEASE READ
•
TEAM PICTURE
- Make sure you take and submit your team photo.
•
ROSTERS
- Random roster checks on all playoff games.
Any player that has not completed the SPN online waiver will not be allowed to participate.
•
PLAYOFFS
- Any player not in uniform will require photo ID to participate.
•
RAINOUTS
- Any rainouts this week MAY NOT BE RESCHEDULED.
•
NO WALKOFF HOMERUNS
- Walkoff homeruns is not a rule and should not be allowed.
No player should be called out for failing to touch first base or any other variance in a temporary walkoff homerun rule.
•
EJECTIONS
- Player ejections from any game is an automatic suspended one additional game as per SPN/RSPA rules.
That means if you are ejected in the last game of the year you will miss the first game of the playoffs. A second ejection will result in a THREE (3) game suspension as per RSPA rules: MINIMUM THREE (3) GAME SUSPENSION will be imposed the SECOND time.
•
RSPA VOLLEYBALL NIGHT
- RSPA volleyball night has been cancelled for 2018.
We needed the Friday dates for make-up games and we did not get a liquor permit.
•
BANQUET
- Accepting early reservations for the RSPA Banquet and Awards Dance. Choose your team date now.
FOUR dates for 2018: • Saturday, October 13 • Saturday, October 20 • Saturday, October 27 • Saturday, November 3.
•
LEAGUE FEES
-
Any team with outstanding league fees, including the tournament fee and the banquet deposit
will be taken off the schedule and these games will NOT be replaced or rescheduled.
•
RW AVAILABILITY
- My availability is always posted on the web site at
RWavailability
I will be at Irish Shebeen on Wednesday, August 8, 8:30 pm to 11:00 pm.
RSPA All-Star Night & Barbecue - Friday, July 20, 2018
The RSPA 2018 All-Star Night & Barbecue was held on Friday, July 20 at Paul Coffey Park.
Anybody who did not attend this event is crazy. Ask anybody who attended, they will tell you what a fun night it was!
Also, this event was subsidized by league fees, so if you didn't come out, you aren't getting your money's worth!
FREE BARBECUE, amazing hamburgers and 3 different kinds of sausages, free beverages, etc. Umpires Mario and Henry, Ian and even the Newf manned the barbecues and Mario brought his special basil sprinkled tomatoes.
Home run contest (male & female), base running (male & female), pitching contest, outfield throwing, games, draws, etc.
We raised $1703.50 (and a dog tag). This event is dedicated to Chris Allen, a fund-raiser for the Heart and Stroke Foundation.
Matt Wilson for Tiger Balmers won the male home run contest, which just goes to show anybody can win.
It's consistency, not power to hit a ball out of a 250 foot park. There was a 7-way tie for second place. Danny from Honey Badgers and Greg from Looseballs-Tue had a great first round but choked in the finals.
Sarah Manson won the female homerun contest. There was a 3-way tie for second place - ChristinaV from Master Batters, Chantal from QHDP and M..**??-kjgfkhgdklj (can't read that writing) in second place.
Justin Lim from Etobicoke Trolley Dodgers won mens baserunning with Oscar from Kekambas 2nd and JasonK from Hardcore in third (who wants a masters division for baserunning).
Leah from god knows how many teams won AGAIN with Lilian from Blaze Jays in second.
(Where were you Noni, I thought you were fast?)
Melanie from Looseballs-Tue won female throwing, with MichelleR from Honey Badgers in second place.
Mitch Husband from Kekambas won male throwing with Dave Lyman from Thunder in second.
Ralph from Aceholes won the pitching contest with Joseph from Sweet Spot in second (and Lisa Rose would have won best female oitcher, but it was combined).
The RSPA All-Star Night is a result of a lot of work and cannot be successful without the help we get from the amazing crew of volunteers! KristaC (and even TerryJ and IanB) and specially umpires Mario and Henry, and BrianL, Robbo and BriPie manning the beverages, Margine stepping in wherever needed, and all the people who stepped in to run and judge the events, etc.
Randy Warren — e-mail preferred:
accent@slopitch1.com
• Cell 416-930-6124 • Fax 905-840-7206 •
Entry Fee $350.00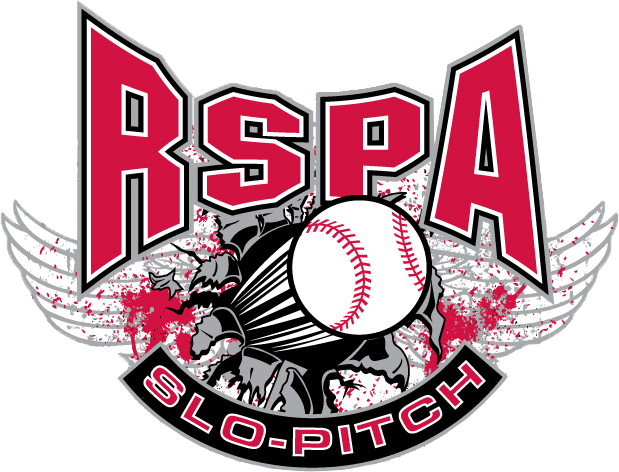 What's New with RSPA for 2018

RSPA photo contest with categories - action, team and fun photo, and 3 main prizes - bat, bat bag and
RSPA hoodie. Send your entries in all year. League, tournament, etc. Winners announced Sept. 24.

Friday night parties at Dunton Park with FREE barbecue with several theme nights including Latino night, Asian night and Tier 1 night. Select from several available Friday dates: Friday, June 1, June 22, July 13, July 27, August 10. Pick your Friday night now before they are all booked.

Si usted puede entender esto, usted está invitado a la barbacoa de viernes por la noche en el Parque Dunton para los equipos latinos. Ooh qué noche!

RSPA All-Star Night has been moved to Friday, July 20. All-Star Night will include FREE BARBECUE and home run hitting contest (male & female), base running (male & female), pitching contest, individual and team throwing contests, games, etc.

The RSPA 2018 Awards Banquet and Dances are now scheduled for 4 dates:
Saturday, October 13, Saturday, October 20, Saturday, October 27 and Saturday, November 3, 2018. The October 27 banquet will be a Halloween banquet.
A great party to end the season with great food, drinks, dancing and door prizes!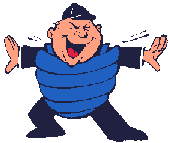 SPN/RSPA Slo-Pitch Umpire Clinic 2018
Wednesday, April 25, 2018, 6:00 pm
RSPA needs SPN carded umpires for recreational adult coed slo-pitch league. We will train and card.
SPN sanctioned Umpire Clinic Wednesday, April 25, 2018, 6:00 pm
Location:
Diamond Beach, Etobicoke, 575 Centennial Park Blvd., Etobicoke Ontario, M9C 5M3 —
map

You will become a fully sanctioned SPN umpire, eligible to umpire any SPN league or tournament in Canada.

Clinic cost is $100 and includes: SPN umpire card, rulebook, hat, instruction clinic and umpire test.

If you attend the RSPA umpire clinic, we will guarantee umpire bookings of at least double your clinic cost
(we cannot guarantee parks or nights).

RSPA is an adult recreational, coed league, with parks in Mississauga-Etobicoke, Monday to Friday, weekend tournaments available.

Contact Randy Warren,
accent@slopitch1.com
RSPA 2017 Division Winners
Updated October 13, 2017
RSPA 2017 Team Photos
Updated October 3, 2017
RSPA 2017 Teams with no team photo
Updated October 3, 2017
Teams that do not submit a team photo for 2017 will be required to pay a "Team Photo Deposit" for 2018.
Alkos in the Outfield, Arods in my Pujols, Baesic Pitches, Balls Deep, Balls to the Wall, Bang Bang, Barflys, Bats n Hoes, Bats n Mitts, Blue Balls, Booty Pirates, Booze Jayz, Breaking Bats, Brew Jays-1, Chicks n Dicks, Cleats & Cleavage, Coconuts, CTS Electrics, Culinary Crushers, Designated Drinkers-1, Designated Drinkers-2, Designated Drinkers-3, Dingbats, Dinger Swingers, Dirty Dozen, Dirty Mitts, Dusty Darryls, Eh Team-2, Etob Trolley Dodgers, Fighting Irish, Free Agents, Hall of Shamers, Hit Squad, Humdingers, Huskies, Inferno, Litigators, Lob Squad, Lumberjacks, Major League Drinkers, Marvel, Massive Hits, Mayhem, McGlovins, Nutz & Boltz, Piccolo Pals, Pitch Please, Pitches be Crazy, Purple People Eaters, Raincats, Rebooters, Rexdale Heavy Hitters, Ruff Riders, Third Base Bullies, TMT, Toronto Blue Yays, Toronto Brew Jays, Tulo Window, Unathletics, Underachievers, Unnecessary, We Are Winners, We'd Hit That, Woodbine Longshots, Yolo Warmers.