RSPA Volleyball Night - Friday, July 14, 2017
Updated July 15, 2017
The RSPA Volleyball Night at Diamond Beach was another fun night! A great success considering that all the Friday teams were playing ball to make up for the rain-outs. And rain? Not a sight! A gorgeous night!
Free entry, subsidized proces on all food and beer and a fun night!
Team Purple Cobras beat team Pay2Day in the finals to win and they had such fun together they wanted the winning photo together, AND ... want to set up a date to play ball against each other.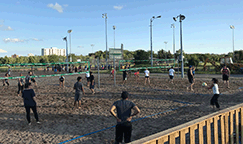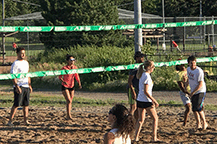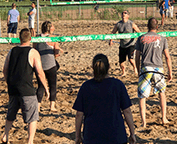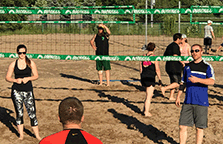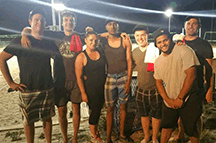 RSPA Volleyball Night - 2016
RSPA Volleyball Night was Friday, July 22 at Diamond Beach.
Hottest night of the year but we had a cool time on the beach volleyball courts, cooled down by beverages.
Team Mixed Balls beat Honey Badgers in the finals, and Boobs and Balls, who was a combination of several teams, beat Litigators in the consolation round.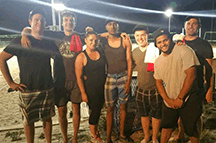 RSPA Volleyball Night 2011
The RSPA 2011 Volleyball Night was held Friday, July 15, 2011.