Updated June 16, 2017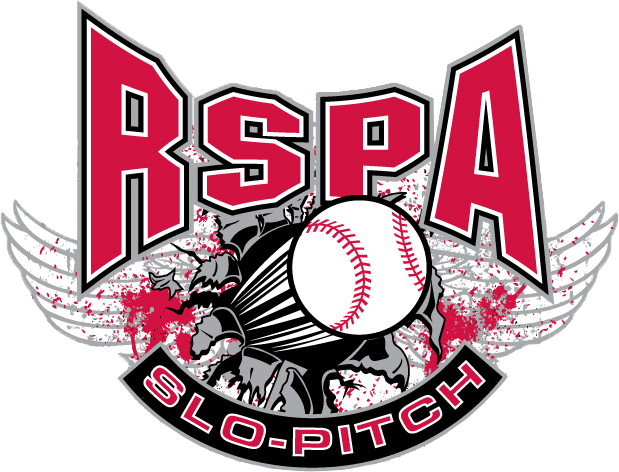 RSPA Recreational Slo-Pitch
is a non-profit, recreational, coed (7M-3F) slo-pitch league for adults in the Mississauga, west Toronto-Etobicoke area. RSPA is the largest coed league in the GTA with 190 teams in 26 divisions for 2016 and ALL the teams make the playoffs! RSPA offers the most coed divisions of any league, with divisions in SPN Coed C/D level, with several different levels of Coed "E", Coed "F" and a "Corporate/ Fun" division for corporate teams. We are SPN affiliated, fully insured and use SPN carded umpires. A great league, with lots of other activites — Volleyball Night; All-Star Night with home run, base running and other contests and FREE barbecue, and the BEST banquet in town!
www.slopitch1.com/rspa/
Looking forward to a great 2017 season!
RSPA Slo-Pitch Tournament July 8-9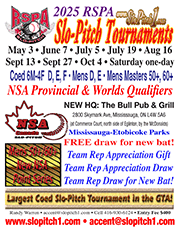 • Team Rep Appreciation Gift • Team Draws •

RSPA Calendar
Updated May 19, 2017

RSPA rosters are past due.
RSPA roster page

RSPA league fees are past due.

Wednesday, July 5
RSPA Umpire Meeting
RSPA Umpire page

Saturday-Sunday, July 8-9
RSPA Slo-Pitch Tournament
RSPA Tournament Info

Friday, July 14, Diamond Beach
RSPA Volleyball Night
RSPA Volleyball Night Info
RSPA 2017 Team Info

All of the information for returning teams, new teams and new players is on the web site.

For team reps looking to meet up with me -
RW availability
RSPA Slo-Pitch 2016 Banquet & Awards Dance
Updated November 12, 2016
The RSPA 2016 Awards Banquet and Dances were held on 3 dates: Saturday, October 22, October 29 and November 5, 2016
at a new location: Lions Banquet Hall on Avondale Blvd in Brampton. The October 29 banquet was a Halloween banquet.
Another set of great parties to end the season with great food, drinks, dancing and door prizes!
We gave away 3 main door prizes, three 55" large screen HD TV's, 3 bar fridges, 3 Kuerig coffee machines, etc.!
George Collins from Shebeen Shebangers, Anneela Lautan from Platoon and Krista Currie from Tailgators all won 55" HD TV's.
Saturday, October 22:
Click on photo for larger image.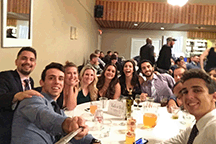 Balls & Dolls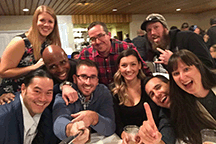 Yolo Warmers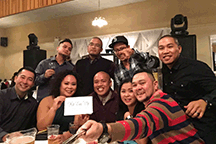 Hit em Up

Baseheads

Pirates

Smoking Bats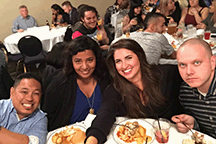 We Are Winners

Randy, Krista & Brian L.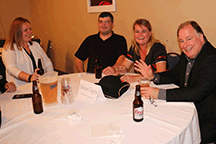 Shebeen Clippers

Lovely ladies

Lovely ladies (and him)

Margine, Rob and friends

Lisa, Ian and Irene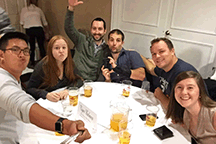 Tiger Balmers

Hardballs

Cell 2 Fix

Pirates


Saturday, October 29 - Halloween banquet. Some amazing costumes!

Click on photo for larger image.




Team Bandits

Bats n Hoes

Alcoballics

Best costume contest

Best costume winner


Best costume winner

Lovely ladies


Nice couple
Saturday, November 5
- Click on photo for larger image.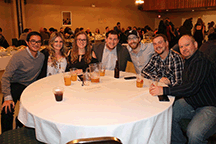 Performance Sports

Tactical Bacon

Draft Dodgers

Honey Badgers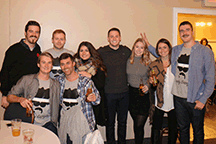 Dusty Daryls

Dirty Dozen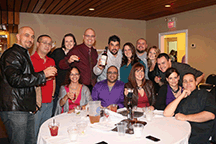 Honey Badgers

Tailgators
RSPA Slo-Pitch 2016 Division Winners
Thu-1 Division: Champions!


Tailgaters

Wed-1 Division: Champions!


Game of Throws

Tue-1 Division: Champions!


Bambinos

Mon-1 Division: Champions!


Pho House

Fri-1 Division: Champions!


Last 2 Leave

Fri-1a Division Winner


Tiger Balmers

Tue-2 Division Winner


McGlovins

Tue-3 Division Winner


Bang Bang-Tue

Fri-2 Division Winner


Booty Pirates

Mon-4 Division Winner


We Are Winners

Tue-4 Division Winner


Bats n Hoes

Wed-4 Division Winner


Bang Bang-Wed

Mon-2 Division Winner


Homeward Bound

Wed-2 Division Winner

Farm Team

Thu-2 Division Winner


Yolo Warmers

Mon-3 Division Winner


Reds

Wed-3 Division Winner
Alkos in the Outfield
Thu-3 Division Winner
Cleats & Cleavage
Thu-R1 Division Winner
Got The Runs
Tue-R3 Division Winner
Rexdale Rusts
Thu-4 Division Winner


Free Agents

Mon-R1 Division Winner


Toronto Blue Yays

Tue-R1 Division Winner


Unathletics

Wed-R1 Division Winner


Hit em Up

Fri-R Division Winner


Misfits

Tue-R2 Division Winner


Baseheads

Wed-R2 Division Winner


Dusty Daryls

Thu-R2 Division Winner


CTS Electrics

Mon-R2 Division Winner


Smokin Bats

Wed-R3 Division Winner


Ari Overdrive

Thu-5 Division:
Brew Jays vs Brickyard
TIED