Updated November 12, 2019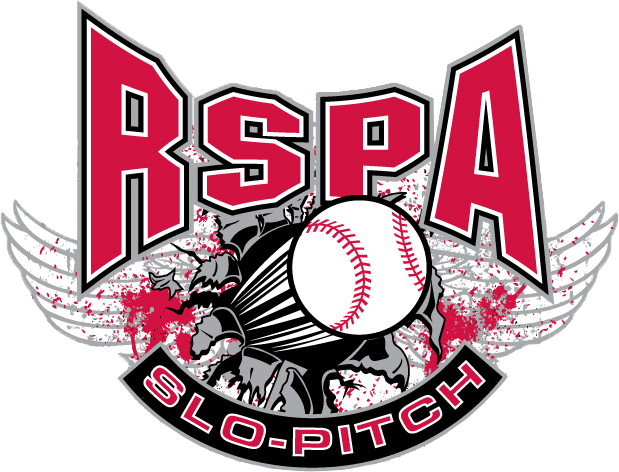 RSPA Recreational Slo-Pitch
is a recreational, coed (7M-3F) slo-pitch league for adults in the Mississauga, west Toronto-Etobicoke area. RSPA is the largest coed league in the GTA with 190 teams in 26 divisions for 2018 and
ALL
the teams make the playoffs! RSPA offers the most coed divisions of any league, with divisions in SPN Coed C/D level, with several different levels of Coed "E", Coed "F" and a "Corporate/ Fun" division for corporate teams. We are SPN affiliated, fully insured and use SPN carded umpires. A great league, with lots of other activites — Volleyball Night; All-Star Night with home run, base running, throwing and other contests and FREE barbecue, and the
BEST
banquet in town! --
www.slopitch1.com/rspa/
--
Looking forward to a great 2020 season!
RSPA first banquet - Saturday, October 19, 2019
RSPA Halloween Banquet - Saturday, October 26, 2019
RSPA Banquet #3 - Saturday, November 2, 2019
RSPA Banquet #4 - Saturday, November 9, 2019
RSPA Slo-Pitch 2019 Division Winners
RSPA 2019 Slo-Pitch Tournaments
We had great fun with the RSPA slo-pitch tournaments in 2019 even though the weather did not always cooperate.
The May tournament was completely rained out and the city cancelled the permits before it even started.
August tournament with 60 teams started out in the rain and mud and finished up on Sunday with a great day for ball!
Tournaments in June and two tournaments in July and two tournaments in September had great weather. And rain or shine it was always a great party after the tournament at the Irish Shebeen Pub with karaoke from Sharon and torontokaraoke.ca.
Here are some of the pictures from the 2019 RSPA slo-pitch tournaments.


Krista and umpire RichardP and Ian manned the barbecues. We missed Mario and his special basil sprinkled tomatoes.
Home run contest (male & female), base running (male & female), pitching contest, outfield throwing, games, draws, etc.
Mens home run contest: EricV from Bonecrushers started out strong with 4 dingers in the first round but fell apart in the eliminations. Junior from Ruff Riders came on strong to win the event. Amit from Free Agents was second and Chad from Wrecking Crew was third.
Ladies home run: CORRECTION: Michelle from Honey Badgers beat out Cassie from Shark Fionns to win.
Mens baserunning: Ethan from Loaded Bases won with a time of 12.47 seconds, Junior from Ruff Riders secone 12.72,
Ryan from I'd Hit That 12.76, Davian from Wrecking Crew 12.89.
Ladies baserunning: Lilian from Blaze Jays finally won because Leah took a year off.
Pitching: Danny from Honey Badgers won the pitching competition.
Outfield throwing: Tuan from Last Assassins won.
Deby Alvia from Massive Hits won $435 in the 50-50 draw and donated $100 back to the Kidney Foundation.
We raised $2579.90 (no dog tag this year) from the events and donations, $720 just from the male home-run contest, $435 from the 50-50 draw, $485 from the bat draw, won by ???. The league will round it up to donate $3000 to the Kidney Foundation of Canada.
REMEMBER: We are also looking for donations to the Kidney Walk which will be held in September.
I would like to see every team make at least a small donation.
The All-Star Night this year was a fund-raiser for Owen Dakins (son of Mike Dakins, Last Call) and the Kidney Foundation
donating $3000 (not that we are forgetting Chris Allen and the Heart and Stroke Foundation.)
The RSPA All-Star Night is a result of a lot of work and cannot be successful without the help we get from the amazing crew of volunteers! KristaC and umpire RichardP and IanB on the barbecues, TerryJ doing his usual, anything that could be done from the comfort of his chair, EdG running all the events, Robbo and BriPie manning the beverages, Margine and Irene stepping in wherever needed, and all the people who stepped in to run and judge the events, etc.
Photos are posted. PLEASE SEND ME ANY PHOTOS YOU HAVE OF ALL-STAR NIGHT.

Updated January 3, 2019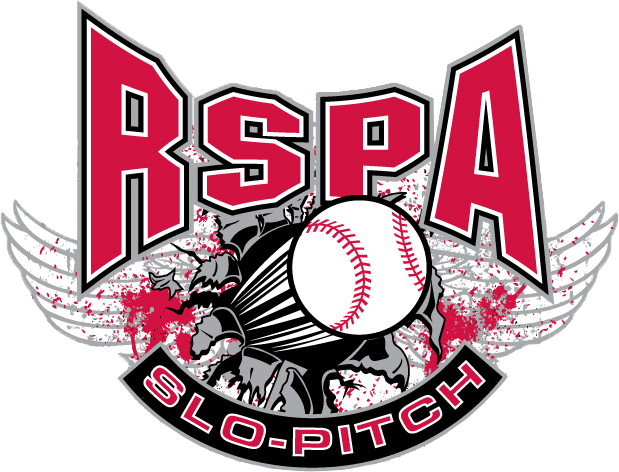 RSPA 2019 Team Info

New teams may apply, returning teams please re-submit your team info:
RSPA Team Info/Application Form
email
accent@slopitch1.com
.

All of the information for returning teams, new teams and new players is on the web site.

New players, individuals, couples and groups can register by email
accent@slopitch1.com
.
We will try to match you up with a team of appropriate level based on your skill and ability.

RSPA practices for new players is no longer "open" and is by invitation only -
Practice Info
.

The first RSPA league meeting is Tuesday, April 9 (team reps only) -
RSPA Meeting Info
.

The final RSPA league meeting is Tuesday, May 7 (team reps only) -
RSPA Meeting Info
.

For team reps looking to meet up with me -
RW availability
RSPA 2019 CALENDAR:

Tuesday, April 9:
RSPA First Meeting.

Sunday, April 14:
RSPA open practices start.

Sat-Sunday, May 4-5:
RSPA Spring Tournament.

Tuesday, May 7:
RSPA Final Meeting.

Wed, May 8: Season start.
RSPA 2019 Info - What's New for 2019
Updated January 25, 2019

RSPA Rule Changes for 2019:
1. Five man infield: No five man infield allowed.
2. No defensive player (other than pitcher and catcher) can stand closer than 65 feet.
3. Walk off homerun will not be used in RSPA.
4. Teams must submit playoff eligible roster.
5. Teams must submit photo of all scoresheets for PLAYOFF games.
6. An umpire may request a roster check for 5 games played in all playoff games.

RSPA VOLLEYBALL NIGHT
- RSPA volleyball night returns for for 2019 in August.

ROSTERS
- Random roster checks on all playoff games.
Teams must submit playoff eligible roster.
Even more stringent on rosters completed and roster checks.

TEAM PICTURE
- Make sure you take and submit your team photo.
Considering fine or penalty for no team photo or failure to respond to league emails.

Friday night parties at Dunton Park
with FREE barbecue with several theme nights
including Latino night, Asian night and Tier 1 night.
Select from several available Friday dates:
Friday, May 31, June 14, June 21, July 26, August 9.
Pick your Friday night now before they are all booked.

Si usted puede entender esto, usted está invitado a la barbacoa de viernes por la noche
en el Parque Dunton para los equipos latinos. Ooh qué noche!

RSPA All-Star Night
Friday, July 12 will include FREE BARBECUE and home run hitting contest (male & female),
base running (male & female), pitching contest, individual and team throwing contests, games, etc.

RSPA Tournaments:
May 4-5, June 8-9, July 6-7, July 20-21, August 17-18, Sept 14-15, Sept 21-22, 2019.
The September tournaments are
NOT
available as RSPA league paid for tournament.

SPN Coed Provincial Championships Now in Brampton for 2019. Now added Coed F for 2019!

RSPA Awards Banquet and Dances
scheduled for 4 dates for 2019:
Saturday, October 19, Saturday, October 26, Saturday, November 2 and Saturday, November 9, 2019.
The October 26 banquet will be a Halloween banquet.
MUST respond and confirm to banquet emails and banquet dates will be set for every team.
A great party to end the season with great food, drinks, dancing and door prizes!

RSPA Umpires:
Always need more umpires. We will train. See RSPA umpire clinic.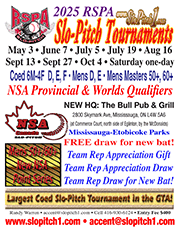 RSPA 2019 Summer Slo-Pitch Tournaments
SPN Provincial & National Qualifiers - First place hoodies!
May 4-5, June 8-9, July 6-7, July 20-21, August 17-18, Sept 14-15, Sept 21-22, 2019
Coed (6M-4F) D, E, F • Mens D, E • Mens Masters 35+ and 50+ for May 4-5.
Guaranteed 4 scheduled games all divisions (except Coed F).
Etobicoke-Mississauga - Headquarters: Irish Shebeen Pub
5555 Eglinton Ave. W., Etobicoke ON M9C 5M1 —
map
Tournament Flyer
Tournament Entry Form
Tournament Frequently Asked Questions
Randy Warren — e-mail preferred:
accent@slopitch1.com
• Cell 416-930-6124 •
Entry Fee $350.00
• Team Rep Appreciation Gift & Appreciation Draw • Team Draws • Free Pitcher •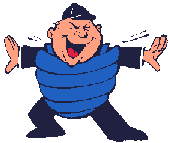 SPN/RSPA Slo-Pitch Umpire Clinic 2019
Wednesday, April 24, 2019, 6:00 pm
RSPA needs SPN carded umpires for recreational adult coed slo-pitch league. We will train and card.
SPN sanctioned Umpire Clinic Wednesday, April 24, 2019, 6:00 pm
At:
Diamond Beach, Etobicoke, 575 Centennial Park Blvd., Etobicoke Ontario, M9C 5M3 —
map

You will become a fully sanctioned SPN umpire, eligible to umpire any SPN league or tournament in Canada.

Clinic cost is $110 and includes: SPN umpire card, rulebook, hat, instruction clinic and umpire test.

If you attend the RSPA umpire clinic, we will guarantee umpire bookings of at least double your clinic cost
(we cannot guarantee parks or nights).

RSPA is an adult recreational, coed league, with parks in Mississauga-Etobicoke, Monday to Friday, weekend tournaments available.

Contact Randy Warren,
accent@slopitch1.com