RSPA Coed Slo-Pitch Open Practice Sunday
Updated April 20, 2018
RSPA Slo-Pitch Open Practices Players Looking For a Coed Team
Sunday, April 15
was CANCELLED
• Thursday, April 19
was CANCELLED
I will be there for the Sunday morning practice. The snow should be gone and hopefully the field will be dry enough.
• Sunday, April 22 • Thursday, April 26 • Sunday, April 29
We will probably add a practice to the schedule: Thursday, May 3 and maybe Sunday, May 6.
RSPA Coed Slo-Pitch League holds open practices for new players trying to find a
COED
team in Mississauga-Etobicoke.
Email me
accent@slopitch1.com
if you wish to attend the new player practice. (Females and couples and high level males ONLY).
Sunday morning
practices are every Sunday morning 10:00 am to 12:00 noon (weather permitting)
Thursday night
practices are Thursday night 6:30 pm to 8:00 pm (weather permitting)
For more practice information, maps, etc. see
RSPA Open Practice Info.
- See
RSPA New Player
for new player info and FAQ.
Updated April 16, 2018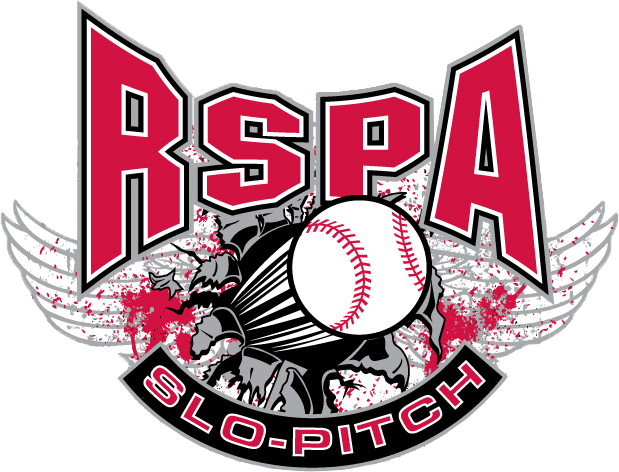 RSPA Recreational Slo-Pitch
is a recreational, coed (7M-3F) slo-pitch league for adults in the
Mississauga, west Toronto-Etobicoke area. RSPA is the largest coed league in the GTA with 190 teams in 26 divisions for 2017 and ALL the teams make the playoffs! RSPA offers the most coed divisions of any league, with divisions in SPN Coed C/D level, with several different levels of Coed "E", Coed "F" and a "Corporate/ Fun" division for corporate teams. We are SPN affiliated, fully insured and use SPN carded umpires. A great league, with lots of other activites — Volleyball Night; All-Star Night with home run, base running and other contests and FREE barbecue, and the BEST banquet in town!
www.slopitch1.com/rspa/
Looking forward to a great 2018 season!
RSPA 2018 Team Info

New teams may apply, returning teams please re-submit your team info:
RSPA Team Info/Application Form
email
accent@slopitch1.com
.

All of the information for returning teams, new teams and new players is on the web site.

New players, individuals, couples and groups can register by email
accent@slopitch1.com
.
We will try to match you up with a team of appropriate level based on your skill and ability.

RSPA practices for new players is no longer "open" and is by invitation only -
Info
.

The first RSPA league meeting is Tuesday, April 10 (team reps only) -
RSPA Meeting Info
.

The final RSPA league meeting is Tuesday, May 1 (team reps only) -
RSPA Meeting Info
.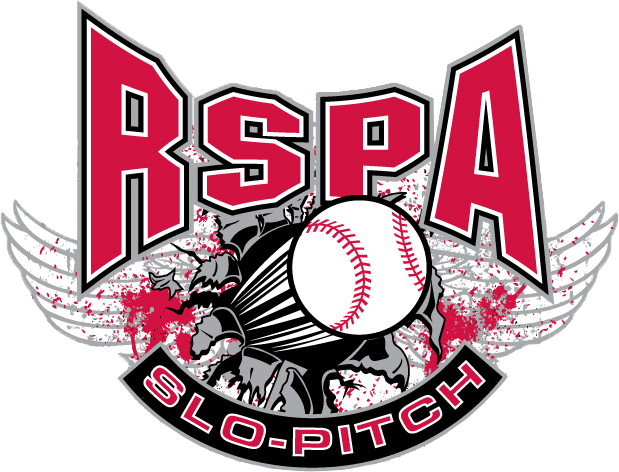 What's New with RSPA for 2018

RSPA photo contest with categories - action, team and fun photo, and 3 main prizes - bat, bat bag and
RSPA hoodie. Send your entries in all year. League, tournament, etc. Winners announced Sept. 24.

Friday night parties at Dunton Park with FREE barbecue with several theme nights including Latino night, Asian night and Tier 1 night. Select from several available Friday dates: Friday, June 1, June 22, July 13, July 27, August 10. Pick your Friday night now before they are all booked.

Si usted puede entender esto, usted está invitado a la barbacoa de viernes por la noche en el Parque Dunton para los equipos latinos. Ooh qué noche!

RSPA All-Star Night has been moved to Friday, July 20. All-Star Night will include FREE BARBECUE and home run hitting contest (male & female), base running (male & female), pitching contest, individual and team throwing contests, games, etc.

The RSPA 2018 Awards Banquet and Dances are now scheduled for 4 dates:
Saturday, October 13, Saturday, October 20, Saturday, October 27 and Saturday, November 3, 2013. The October 27 banquet will be a Halloween banquet.
A great party to end the season with great food, drinks, dancing and door prizes!
RSPA 2018 Summer Slo-Pitch Tournaments
May 5-6, June 9-10, July 7-8, August 18-19, Sept 22-23, 2018
Coed (6M-4F) D, E, F • Mens D, E • Mens Masters 35+ and 50+ for May 5-6 only.
SPN Provincial & National Qualifiers
Etobicoke-Mississauga - Headquarters: Irish Shebeen Pub
5555 Eglinton Ave. W., Etobicoke ON M9C 5M1 —
map
• Team Rep Appreciation Gift & Appreciation Draw • Team Draws •
Tournament Flyer
Tournament Entry Form
Tournament Frequently Asked Questions
Randy Warren — e-mail preferred:
accent@slopitch1.com
• Cell 416-930-6124 • Fax 905-840-7206 •
Entry Fee $350.00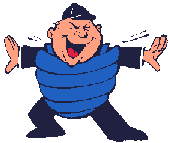 SPN/RSPA Slo-Pitch Umpire Clinic 2018
Wednesday, April 25, 2018, 6:00 pm
RSPA needs SPN carded umpires for recreational adult coed slo-pitch league. We will train and card.
SPN sanctioned Umpire Clinic Wednesday, April 25, 2018, 6:00 pm
Location:
Diamond Beach, Etobicoke, 575 Centennial Park Blvd., Etobicoke Ontario, M9C 5M3 —
map

You will become a fully sanctioned SPN umpire, eligible to umpire any SPN league or tournament in Canada.

Clinic cost is $100 and includes: SPN umpire card, rulebook, hat, instruction clinic and umpire test.

If you attend the RSPA umpire clinic, we will guarantee umpire bookings of at least double your clinic cost
(we cannot guarantee parks or nights).

RSPA is an adult recreational, coed league, with parks in Mississauga-Etobicoke, Monday to Friday, weekend tournaments available.

Contact Randy Warren,
accent@slopitch1.com
RSPA 2017 Division Winners
Updated October 13, 2017
RSPA 2017 Team Photos
Updated October 3, 2017
RSPA 2017 Teams with no team photo
Updated October 3, 2017
Teams that do not submit a team photo for 2017 will be required to pay a "Team Photo Deposit" for 2018.
Alkos in the Outfield, Arods in my Pujols, Baesic Pitches, Balls Deep, Balls to the Wall, Bang Bang, Barflys, Bats n Hoes, Bats n Mitts, Blue Balls, Booty Pirates, Booze Jayz, Breaking Bats, Brew Jays-1, Chicks n Dicks, Cleats & Cleavage, Coconuts, CTS Electrics, Culinary Crushers, Designated Drinkers-1, Designated Drinkers-2, Designated Drinkers-3, Dingbats, Dinger Swingers, Dirty Dozen, Dirty Mitts, Dusty Darryls, Eh Team-2, Etob Trolley Dodgers, Fighting Irish, Free Agents, Hall of Shamers, Hit Squad, Humdingers, Huskies, Inferno, Litigators, Lob Squad, Lumberjacks, Major League Drinkers, Marvel, Massive Hits, Mayhem, McGlovins, Nutz & Boltz, Piccolo Pals, Pitch Please, Pitches be Crazy, Purple People Eaters, Raincats, Rebooters, Rexdale Heavy Hitters, Ruff Riders, Third Base Bullies, TMT, Toronto Blue Yays, Toronto Brew Jays, Tulo Window, Unathletics, Underachievers, Unnecessary, We Are Winners, We'd Hit That, Woodbine Longshots, Yolo Warmers.