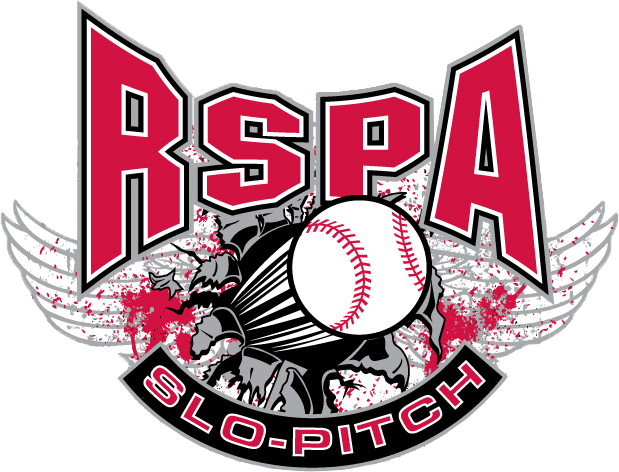 RSPA COVID-19 UPDATE - June 22, 2020
LATEST NEWS - June 22:
Province of Ontario has extended the state of emergency until July 15, and will not allow gatherings of more than 10 people. Certain select ball diamonds will be open but still not allowing more than 10 people. Can we play 5 on 5? The RSPA/SPN umpire clinic has been rescheduled again date TBA. Slo-pitch season is in jeopardy but still hoping that we can get some games in.
LATEST NEWS - June 18:
I had set a schedule of June 15 for starting on getting back to ball. However, Ontario emergency measures for GTA including Mississauga are still at Phase 1 (phase 2 for non-GTA Ontario), and we need to be at Phase 3 for slo-pitch leagues. (Mind you my initial schedule was to push the league start back by 2-3 weeks.)

As posted previously, Mississauga has cancelled all slo-pitch tournament permits until at least September, and have not yet made a decision on league cancellations (or have not responded). The city of Toronto has not yet made a decision on either league or tournament permits but my contact at city parks feels that it is unlikely that July slo-pitch would be a go as the province has to progress to phase 3 before the city can consider opening up to league ball.

And what sort of restrictions would be required to participate in on-field activities? Do we all have to wear masks? A whole new slant on "protective equipment". So many questions, so little info. Will we draw circles on the dance floor at the banquet like Trinity Bellwoods Park? And don't ask me about which stuff I am joking as I am not putting LOL behind everything I post.

I am still hoping that there will be some sort of ball this season but I cannot even begin to plan or even ask team reps about the status of their team and players. I know that when the restrictions open up, most teams and players will be ready to go.

We will look at accomodating whole returning teams, new teams, partial teams needing players, merging teams and even individual players looking for a temporary home. This is despite the fact that most GTA leagues have already cancelled their season.
CSPL has set a deadline of June 24 and I know that nothing will be resolved by then.

I have sent out a new email to team reps to update them.
And I have redone my email list so forgive me if you are getting emails and you are no longer a team rep. PLEASE DO NOT UNSUBSCRIBE. Just send me an email and let me know.
And my favourite line - Please let me know if you do not receive this email.
LATEST NEWS - June 8:
Ontario emergency measures extended to June 19, which means no gatherings of more than 5 people, which kind of puts a damper on both league and tournament slo-pitch. Ontario still records more than 200 new cases and more than 20 deaths every day. Toronto alone has recorded over 900 deaths and Mississauga/Peel almost 300 deaths related to the corona virus. While most cities have opened parks, all team sports are still banned.
COVID-19 self-assessment:
Take the
Covid-19 self-assessment
if you're worried you were exposed to COVID-19 or have symptoms.
LATEST NEWS - June 1:
SPN has updated their 2020 Release of Liability Waiver form (which is a mandatory requirement for all participants) to cover the Covid-19 situation.
Official Slo-Pitch National page on updated waiver form.
LATEST NEWS - May 30:
The City of Mississauga has just announced that there will be no permits for slo-pitch tournaments (or any other permitted event with more than 50 people) until at least September 7. No word yet regarding league play but Mississauga permits are cancelled until July 3, with absolutely no gatherings including practices, league meetings, etc. The City of Toronto permits are cancelled until July 1 with no word different on tournament permits, but it is probable that they will follow suit.

The City of Toronto has cancelled all league permits up to and including June 28 and the City of Mississauga up to July 3.

SPN has cancelled/postponed all 2020 SPN National Championships.
For official Slo-Pitch National page on SPN National Championship postponement.

SPN Provincial Championships TBA depending on municipal and provincial guidelines.

SPN has posted recommendations for League and Event Management Return to Play along with Game Related Suggestions.
For full announcement and detailed suggestions:
Slo-Pitch National Covid-19 Recommendations For League and Event Management Return to Play
Note that this information is a national response and some provinces are more open than Ontario.

NSA has posted something similar with some silly rules:
NSA Canada releases guidelines for the return of slo-pitch leagues

Slo-Pitch National has introduced the Double Play Deal for all 2020 carded umpires. The "Double Play Deal" will offer all 2020 carded officials, membership for both the 2020 and 2021 slo-pitch seasons.
Double Play Deal for all SPN 2020 carded umpires

Toronto hac cancelled the Exhibition confirming that the Covid reach extends into the fall.

Toronto has opened SOME parks - but NOT sports fields. Closest thing to open is the golf courses.

I will send out an email but probably not until
mid-June
to determine how many teams are returning, and how many are willing to play some sort of season this year, and that is only if they allow us to play.
What will league slo-pitch look like for 2020?
There will be all kinds of rules like safe-distancing, no celebrations. Exactly the opposite of what slo-pitch is all about - bringing people closer together. Anybody with a runny nose will be shunned. If you get down and dirty expect to be sprayed with Lysol.
And the financial aspect of the game will be a nightmare. How many players will still be able to commit to another financial obligation.
So many company teams where players have lost their jobs or people who are just getting back on their feet.
Because we have to remember that this is not about players, it is about people.
As I said before, we will send out an email in mid-June and tell team reps that it's time to start contacting players and finding out who and how many are returning. Toughest part is that if the team rep is unable to commit then the team will have a difficult time getting reorganized. We will probably resort to ad hoc teams merging and borrowing players from other teams.
If parks open the first week of July then it is probably going to take two weeks to get teams organized and some sort of schedule out. Usually regular season ends and playoffs start middle of August (because all the teams make the playoffs) which would only leave 4 weeks for a regular season and 4 weeks for playoffs. Mississauga parks all close down the middle of September. We can apply for an extension but we were denied last time we asked for an extension. One obvious step is to reduce the number of teams that qualify for the playoffs, only advancing half the teams (like most other leagues).
FIRST PRIORITY:
Our first priority is the safety of all the league members. Our next priority is the continued success of the league.
LEAGUE FEES:
NO IDEA. We will try to reduce league fees as much as possible and offer delayed payments in order to ease the financial burden on the team reps and the players. I know that many teams will lose players due to financial constraints. And I know that many company sponsored teams will lose their sponsorship and I would like to work with them to see their continued registration.
FIRST RSPA LEAGUE MEETING FOR TEAM REPS:
We will try to conduct as much of the league meeting virtually and on-line - confirmation, payments, info submission, etc. Anything that needs actual physical contact (balls, rulebooks, etc.) can be delayed until the start of the season.
TOURNAMENTS:
Mississauga cancelled all tournament permits until September 7. Toronto has not cancelled tournament permits yet.
RSPA OPEN PRACTICES FOR NEW PLAYERS:
Probably start open practices July 5 (optimistically). But I am betting that a lot of teams will be looking for new players. RSPA will look at a lot of options, from merging teams that have lost too many players, or temporarily placing players until their original team is back up and running.
RSPA/SPN UMPIRE CLINIC THURSDAY, JULY 2, 2020:
All SPN umpire clinics have been cancelled and the RSPA/SPN umpire clinic is rescheduled to tentatively
THURSDAY, JULY 2
at Diamond Beach (if it is open).
RSPA needs SPN carded umpires for recreational coed slo-pitch league. We will train and card. You will be eligible to umpire any SPN league or tournament. RSPA pays: $45 single game; $70/$80 double-header; $100 3-gamer 6:30-11:00 pm.
Get out get some exercise, have some fun and earn some extra cash.
I hope that everyone is keeping SAFE for yourself and the people around you.
Randy Warren, President, RSPA.
RSPA New Player/Open Practice Info
Updated January 25, 2020
Practices obviously depend on the weather.
Check the RSPA Open Practice Info before leaving. If it is not updated, then I will be there.
DO NOT CALL ME to see if practice is still on.
Do not call me for directions to the park (seriously).
Do not call me with a question until you have read Frequently Asked Questions For New Players
All correspondence is by email. If you have not received an email from me, then you are not on my email list.
Email me at accent@slopitch1.com to be put on the list.
Bring a baseball glove. Wear sensible running shoes, either cleats or turf shoes preferably or running shoes.
Metal cleats are NOT allowed. Bring a bat if you have one, but bats will be there. Balls will be supplied.
RSPA Slo-Pitch New Player Open Practice
Updated November 12, 2016
RSPA hold open practices for new players looking for a COED team in RSPA league,
Why do new players have to go to open practices?
First off, it's nice to go out and get into some sort of shape before the season starts.
Too many new players underestimate the physical requirements of playing softball.
Secondly, the league needs to rate all new players to see what level of ball they can play,
so that they can be put into the correct division.
Also, it is nice to meet the players, since team reps show up at the practices, and sometimes pick players from the field that they can see, rather than from a list that doesn't give any indication of true level or personality.
Yes personality counts! We also put together a new team from the players looking for a team. They usually are players that have shown up and bonded with each other at the open practices.
Male players have a much better chance of making a team, if they can make more practices.
If you do not go out to at least one open practice, you will not be placed on a team.
Will I definitely be put on a team?
Females and couples have a 90% chance of making a team.
In fact, I like to say that all females and couples will be offered a spot, either on an existing team, or with the new team that gets formed. However, if you can't make certain nights, or don't want to travel to certain parks, your opportunites may be limited.
Now that practices are limited, male players have about a 30-40% chance of making a team. Better players will get more offers. and male players have a much better chance of making a team, if they can make more practices.
We have 190 teams in the league, and usually 15-20 of those teams are looking for players.
If you do not go out to at least one open practice, you will not be placed on a team.
RSPA practices are by invitation only, not "open" anymore.
Players who are already on a team may NOT come out (unless they are looking for another team).
Team reps are allowed out to practices to observe and request players
BUT ARE NOT ALLOWED TO TALK TO NEW PLAYERS UNTIL APPROVED.
For info, contact Randy Warren,
accent@slopitch1.com