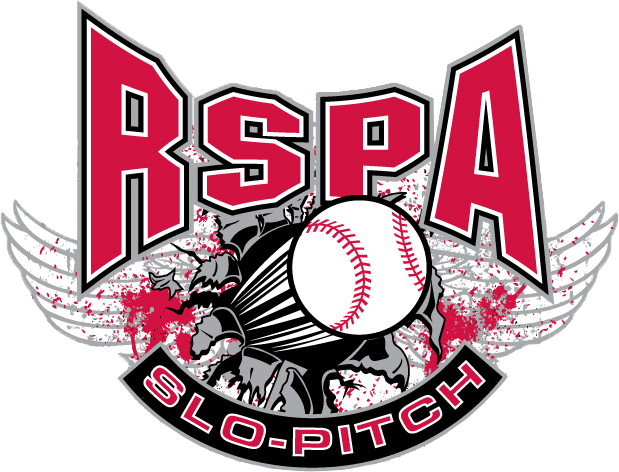 RSPA 2022 Team Info
Updated February 23, 2022

All 2022 information may still be affected by the covid situation.

New teams may apply, returning teams please submit your team info:
RSPA Team Info/Application Form PDF
email to
accent@slopitch1.com
.

All of the information for returning teams, new teams and new players is on the web site.

New players, individuals, couples and groups looking for a team register
accent@slopitch1.com
.
We will try to match you up with a team of appropriate level based on your skill and ability.

RSPA practices for new players looking for a coed team (email for info). -
Practice Info
.

The first RSPA league meeting tentatively scheduled for Tuesday, April 12, 2022 (team reps only).
-
RSPA Meeting
.

The final RSPA league meeting is tentatively scheduled for Tuesday, May 3, 2022 (team reps only) -
RSPA Meeting Info
.

RSPA season start scheduled for Wednesday, May 4, 2022 -
RSPA Schedule
.

For team reps looking to meet up with me -
RW availability

RSPA 2022 Info - What Will Be New for 2022
Updated October 17, 2021
The first thing that we will address in 2022 is the RSPA Code of Conduct.
We are really going to clamp down on incidents, trash talking and umpire abuse.
We are looking at making any player ejection resulting in an automatic 3 game suspension.
UMPIRES: All umpires make mistakes, even the major league umpires. They do not deserve to be abused, yelled at or threatened.

RSPA covid restrictions will depend on the situation at the time. See
RSPA Slo-Pitch Covid Guidelines

RSPA League fees 2022:
$1700 + tournament $350. No banquet deposit required. See
RSPA 2022 Info/League Fees
Teams are still required to play in one tournament $350 entry fee. All RSPA tournaments are tentatively one day Saturday.

RSPA Possible Rule Changes for 2022:
• Allow use of either rubber strike zone mat or board.
• If you have any suggested rule changes please submit them. E-mail:
accent@slopitch1.com
• ROSTERS
- Random roster checks on all playoff games.
We warned everbody in 2021 and still eliminated 4 teams from the playoffs for roster violations.
Two of the teams were still upset at the idea and both teams quit the league.
Teams must submit playoff eligible roster.
Even more stringent on rosters completed and roster checks.

TEAM PICTURE
- Team photos are rquired again for 2022 (if Covid rules allow).
Considering fine or penalty for no team photo or failure to respond to league emails.

RSPA SOCIAL ACTIVITIES
All RSPA social activities including All-Star Night, banquets, Friday Dunton parties and volleyball night should be back for 2022.
Friday Dunton Parties:
with several theme nights including Latino night, Asian night and Tier 1 night with FREE barbecue etc.
Select from several available Friday dates:
Friday, May 27, June 10, June 24, July ???, August 5, maybe August 12.
Pick your Friday night now before they are all booked.

Si usted puede entender esto, usted está invitado a la barbacoa de viernes por la noche
en el Parque Dunton para los equipos latinos. Ooh qué noche!

RSPA All-Star Night
Friday, July 8 will include FREE BARBECUE and home run hitting contest (male & female),
base running (male & female), pitching contest, individual and team throwing contests, games, etc.

RSPA Tournaments:
May 7 (Saturday, one-day) • June 4 • July 16 • July 23 • August 20 • September 24 • October 1.

SPN Coed Provincial Championships
Sept 3-4-5. Labour Day long weekend.
No Friday games. Sesquicentennial Park, Brampton. With division Coed F!

RSPA Awards Banquet and Dances:
Tentative Saturday, October 22 and Saturday, October 29, 2022.
RSPA banquets are not mandatory for 2022 but only TWO dates so will sell out fast.

RSPA Umpires:
Always need more umpires. We will train. See RSPA umpire clinic.
RSPA Umpire clinic

Mens Masters 50+:
RSPA now has a Mens Masters 50+E division on Wednesday nights. -
Masters 50+

Information About RSPA
Updated October 18, 2021
RSPA is a slo-pitch league organized for the following:
(Covid situation may affect some information).