RSPA 2016 League Schedule
RSPA 2016 Schedule ... go to ...
Orangeville
Sno-Pitch
Tournament
Saturday-Sunday, January 21-22
HQ Holbrooks Grill & Sports Lounge
35 Broadway, Orangeville L9W 1J7
Orangeville map


Coed (6M-4F)
SPN Provincial Qualifier
Tournament Flyer

Biggest (and only) two-day sno-pitch tourney in GTA!
Chris Dryden cdryden@rogers.com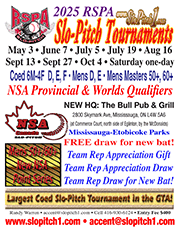 RSPA Slo-Pitch Tournaments
May 6-7, June 10-11, July 15-16, August 19-20, Sept 23-24
Coed (6M-4F) D, E, F; Mens D, E • Entry Fee $350.00
Mens Masters 35+, 50+ for May 6-7 only.
SPN Provincial & National Qualifiers
Etobicoke-Mississauga - Headquarters: Irish Shebeen Pub
5555 Eglinton Ave. W., Etobicoke ON M9C 5M1 —
map
Team Rep Appreciation Draw • Team Draws • etc.
Tournament Flyer
Entry Form
Tournament F.A.Q.
Randy Warren — e-mail preferred:
accent@slopitch1.com
Tel 905-840-7206 (message only) — Cell 416-930-6124

RSPA Slo-Pitch 2016 Banquet & Awards Dance
Updated November 12, 2016
The RSPA 2016 Awards Banquet and Dances were held on 3 dates: Saturday, October 22, October 29 and November 5, 2016
at a new location: Lions Banquet Hall on Avondale Blvd in Brampton. The October 29 banquet was a Halloween banquet.
Another set of great parties to end the season with great food, drinks, dancing and door prizes!
We gave away 3 main door prizes, three 55" large screen HD TV's, 3 bar fridges, 3 Kuerig coffee machines, etc.!
George Collins from Shebeen Shebangers, Anneela Lautan from Platoon and Krista Currie from Tailgators all won 55" HD TV's.
Saturday, October 22:
Click on photo for larger image.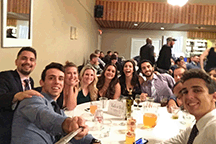 Balls & Dolls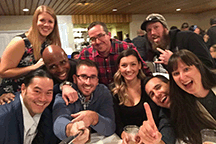 Yolo Warmers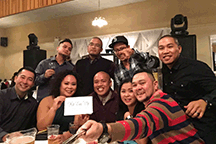 Hit em Up

Baseheads

Pirates

Smoking Bats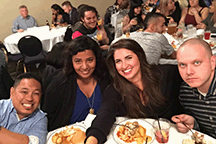 We Are Winners

Randy, Krista & Brian L.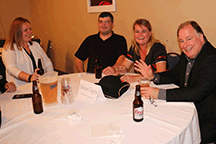 Shebeen Clippers

Lovely ladies

Lovely ladies (and him)

Margine, Rob and friends

Lisa, Ian and Irene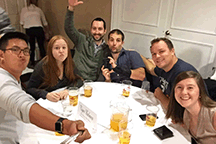 Tiger Balmers

Hardballs

Cell 2 Fix

Pirates


Saturday, October 29 - Halloween banquet. Some amazing costumes!

Click on photo for larger image.




Team Bandits

Bats n Hoes

Alcoballics

Best costume contest

Best costume winner


Best costume winner

Lovely ladies


Nice couple
Saturday, November 5
- Click on photo for larger image.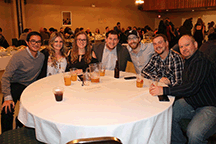 Performance Sports

Tactical Bacon

Draft Dodgers

Honey Badgers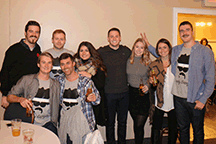 Dusty Daryls

Dirty Dozen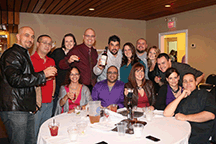 Honey Badgers